Learn to play chess from an experienced coach either Online or Physical Classes
My Chess Achievements
1. South Sudanese National Champion in 2014 at age 19.
2.  Winner of Zabasajja Memorial Open Chess Championship in Uganda.
3. Helped KEMU to win East Africa Universities Chess Competition on board one.
4. Helped Equity Bank Chess Club to win 2018 league on board two.
5. The only person who drew with former world chess champion Viswanathan Anand in 2017 during his visit to Kenya.
6. Current Blitz and Rapid Champion South Sudan.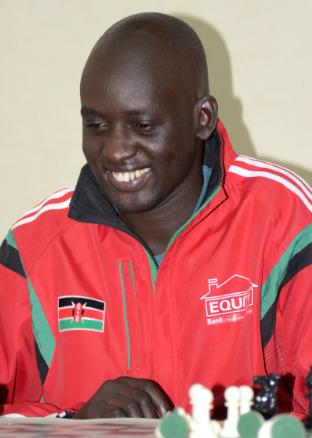 Why Choose me?
I am experienced in teaching beginners and intermediate chess players
I have sufficient chess materials in hard and soft.
I am available 24/7 to solve all your chess problems
My chess players will have an opportunity to share their chess knowledge with players in South Sudan and beyond
I will teach you in a simple way to understand the game better.
     THE BENEFITS OF PLAYING CHESS
Develops perspective

Improves memory

Increases Intelligence

Deepens focus

Elevates creativity

Boosts planning skills

Increase self-awareness

Protects against dementia
I would love to be your chess trainer. If you wanna improve look no further!! Contact me on WHATSAPP or fill the form below and will get back to you ASAP.