One of the most enduring chess records, Sergey Karjakin as the youngest grandmaster ever at 12 years seven months, was finally broken on Wednesday, 30th June 2021. Abhimanyu Mishra, from Englishtown, New Jersey, US, who was already the youngest ever international master at 10 years nine months, achieved his third and final GM norm at 12 years four months. Mishra achieved the 2500 rating requirement a few weeks ago, and his title will soon be confirmed by Fide.
Immediately after a new world's youngest grandmaster record has been set, the inhouse industry of title norm tournaments has come under scrutiny.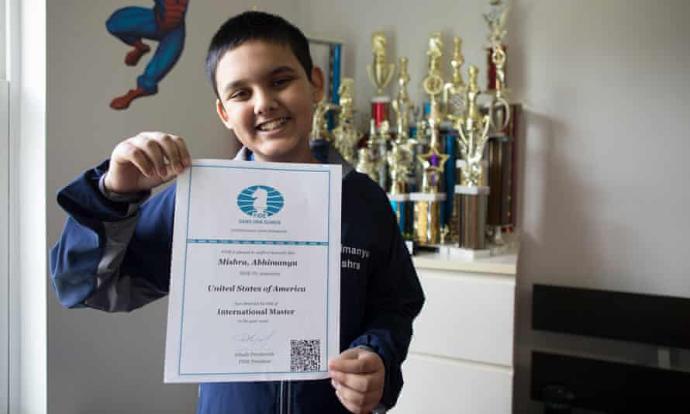 It so happens that whenever there is no prize money at stake, titled players participate for modest fees and agree many short draws, it must be easier for norm seekers to reach their desired results than against fully motivated opposition. There is a widespread suspicion that in tournaments held for the sole purpose to produce title norms, you find players willing to concede points for extra cash.
A few days ago the New York Times exposed the some new  light on the final norm that had made Sergey Karjakin the world's youngest grandmaster in 2002, a record that stood until a few weeks ago. It so happens that in a tournament held in the Ukrainian city of Sudak. Karjakin failed to beat the lowest rated participant in the final round and fell half a point short. Apparently his father looked for a player who would replay their game against his son and provide him with the desired result.
Vladimir Malinin agreed to pass on a win to the boy since he had purchased more points than necessary for his own GM norm. Since Malinin, who was never a professional player but a law scholar, died a few months ago, Karjakin may have considered it safe to deny the allegations when the New York Times confronted him. But Nazar Firman and Alexander Areshchenko backed up the story that wasn't triggered by the new record but had been in the making since last year. The world championship challenger from 2016 now looks like a hypocrite.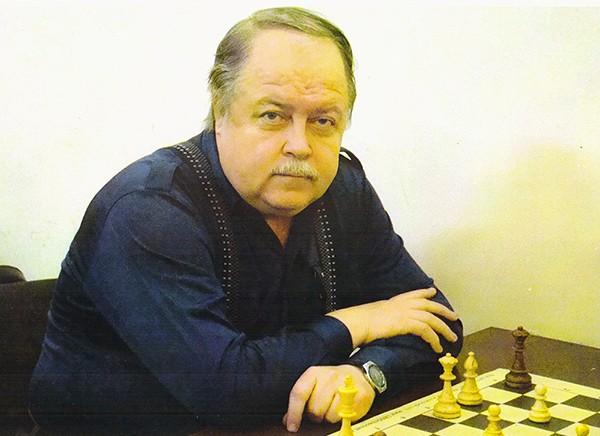 The "minister and chairman of defense" Sergey Karjakin has some hard questions to answer about his youngest GM record.
Personally I think the record that Mishra has broken is even more dubious; In order to protect prodigies from parental pressure and image-damaging shenanigans. I would suggest that FIDE should stop awarding life-time titles before the age of 16. But this would not suffice to counter the larger issue of match-fixing for titles.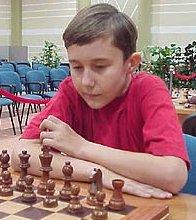 Seemingly at around the same time as Karjakin's, a less reported record was also set in Ukraine: Nikolai Shalnev, a retired Red Army officer based in Germany, became at the advanced age of 58 the oldest player hitherto to have completed the grandmaster title. While Shalnev, whose real strength probably never exceeded 2300 rating points, hardly played any chess after securing a title beyond his capacity, there is no doubt that Karjakin was soon strong enough to carry the title and that his career benefited from the publicity of his record and, as a consequence, invitations to prestigious events.
Nikolai Shalnev holds the record of the oldest player to fulfill the norms and rating requirements for the GM title at 58 years of age.
For decades FIDE has operated on the principle that there could not be too many titled players and has welcomed the income from submission fees. The world organisation has rarely retracted life-time titles. In the cases of Gaioz Nigalidze in 2015 and Igor Rausis in 2019, it was for cheating by electronic assistance. Players who achieve titles through match-fixing seem safe even if they never reach the level. In the exceptional case of Alexandru Crisan, a Romanian businessman who reached 2635 in the first rating list of 1998 without having competed in any visible competitions, it has taken FIDE 17 years to revoke his title.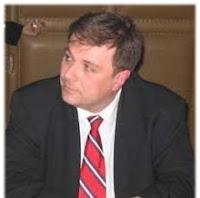 Submissions for titles are checked by the FIDE Qualification Commission. It's not rare that its members have suspicions, but they will not question norms that are approved by federations in whose territory they were achieved. It's rare that a tournament that was only held on paper is nullified. If the Hungarian Chess Federation approves results, they stand. While some participants of the Budapest tournaments are not very motivated, their organisers Laszló Nagy and Attila Czebe maintain that they would not tolerate match fixing. Among the luminaries who participated in their events are Magnus Carlsen, Hikaru Nakamura, Emil Sutovsky and, most notably, Fabiano Caruana who even scored all his GM norms in Budapest where he lived at the time.
The Romanian businessman Alexandru Crisan was number 33 of the rating list in 1998. In 2015 his rating was corrected and he was stripped of this GM title.
The norm tournaments held further south in Kecskemét until the death of their organiser Tamás Erdélyi in 2017 were more dubious. I come to learn that the games of a round were not held at the same time, that they didn't see much of some players. These participants were not aware of the standings nor of the remarkable final scores of a girl who they met there in the summer of 2015 and 2016.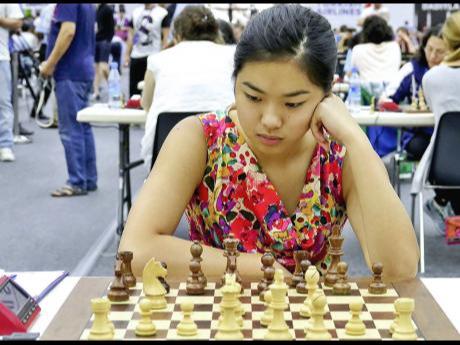 Zhou Qiyu achieved her WGM and FM titles in five tournaments in Kecskemét and one in Novi Sad, where she gained 572 rating points combined. She scored 38% against Western European, Asian and other female players with an average rating below 2200. In the same events Zhou managed to score nearly 80% against titled players from Eastern Europe with an average rating above 2300. Elsewhere, Zhou Qiyu hasn't beaten an opponent rated higher than 2238 in a classical FIDE-rated game with a notable exception that is specifically mentioned on her wikipedia entry.
We may never really know the exact truth in most of these cases; however for sure most titled players got it easier than others. Its just interesting how more and more chess drama unfolds.