2022 Galleria Rapid & Blitz Chess Championships
Celebration of the International Chess Day 2022
Join us!
The 2022 Galleria Rapid and Blitz Chess Championship is finally here! The event shall be held on 6th and 7th August 2022 at Galleria Shopping Mall, Nairobi.
The event shall be FIDE rated and most definitely a good opportunity for unrated players  to attend and get to be  rated. The Rapid Event shall be played on Saturday, 6th August while the Blitz Event shall be played the next day on 7th August 2022 (11am to 4pm).
Then, when the dust settles, all that matters is who has the most points. Every year we invite our community, partners and players to come and meet us! It's the ideal event to get together and improve the game of chess....
Click the icon to chat on Whatsapp.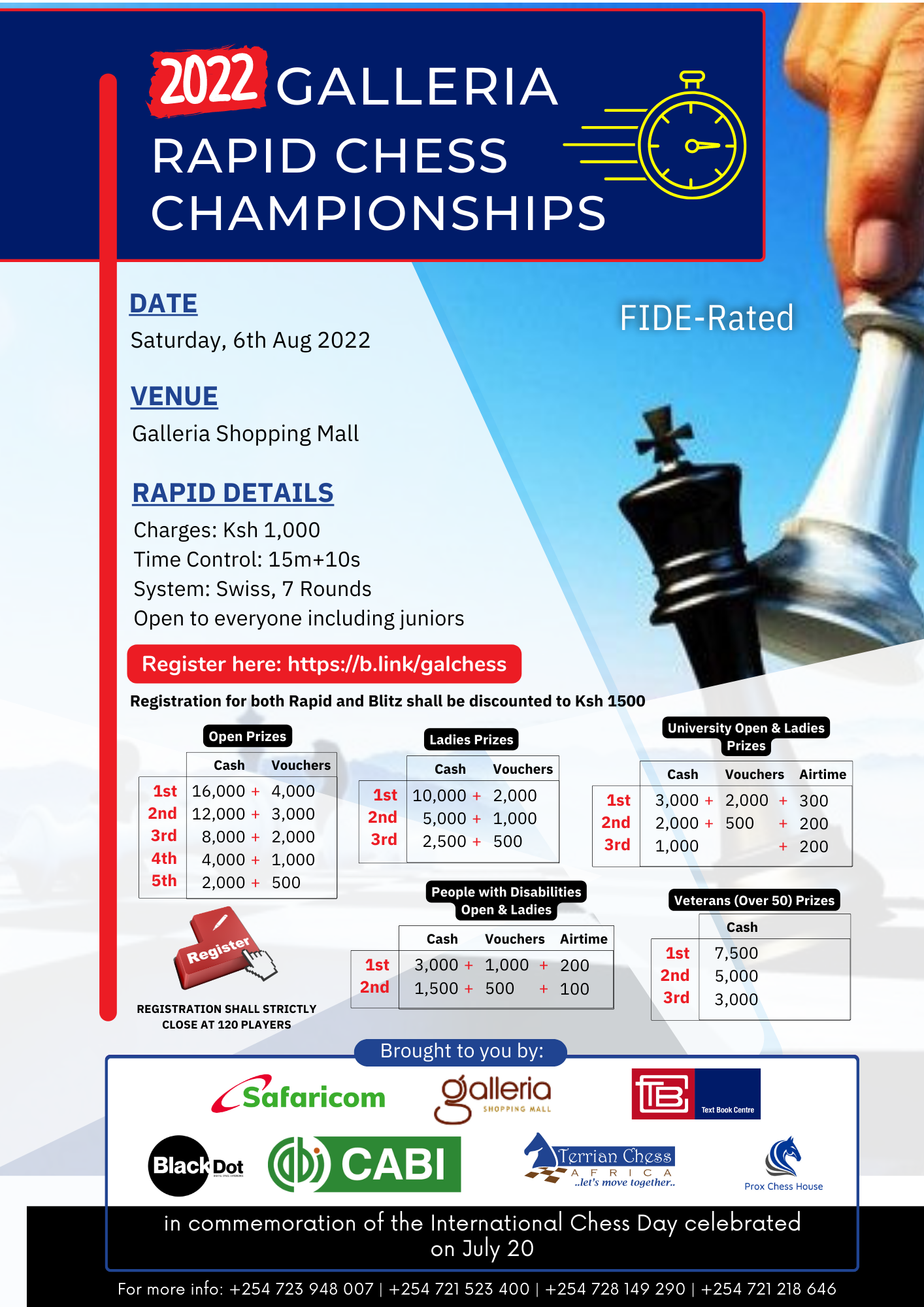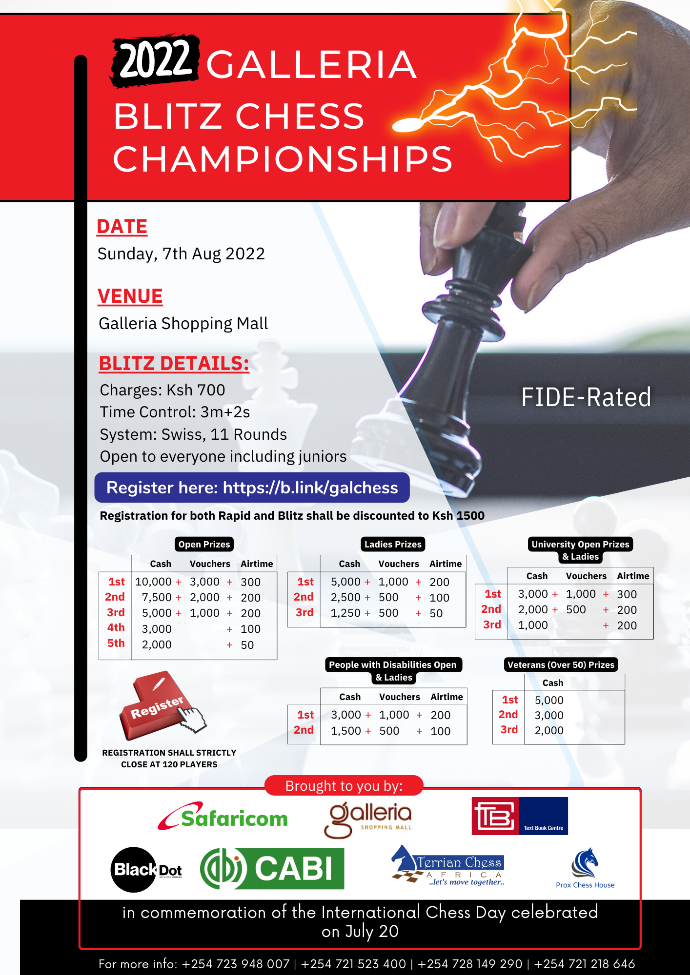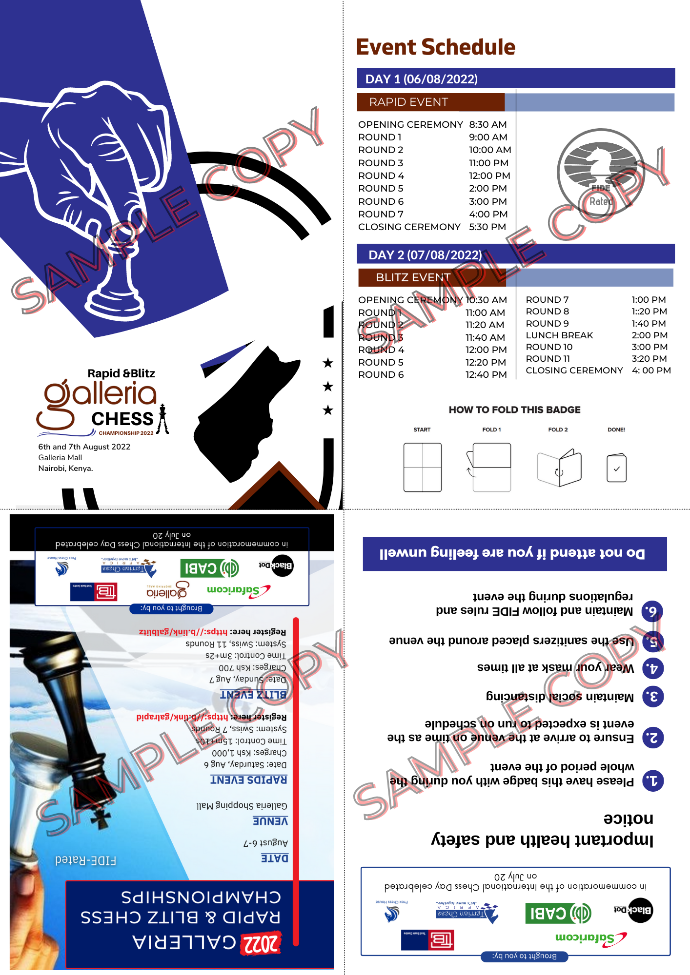 HAVING TROUBLE
WITH REGISTRATION?
WATCH THIS VIDEO