Accommodation & Meals - ASICC National Qualifiers
ASICC 2022, Eldoret
Accommodation Packages
Chess Kenya has made it affordable, amazing and  convenient for the participants who qualified for the ASICC Nationals Qualifiers 2022 Finals to be held in Eldoret, Kenya. For only Ksh.2,800 participants shall be accommodated and provided meals for the 4 Days event. Girls and junior boys to be accommodated at Moi Girls Eldoret while boys will be accommodated at AIC Chebisaas Boys High School. 
All Games shall be played at Moi Girls High school making it convenient for the participants.
Please note that this accommodation packages shall be available on first come, first serve basis. The booking shall be considered complete upon payment confirmation. The booking deadline for the accommodation is on 15th September 2022 at 6pm.

Register now!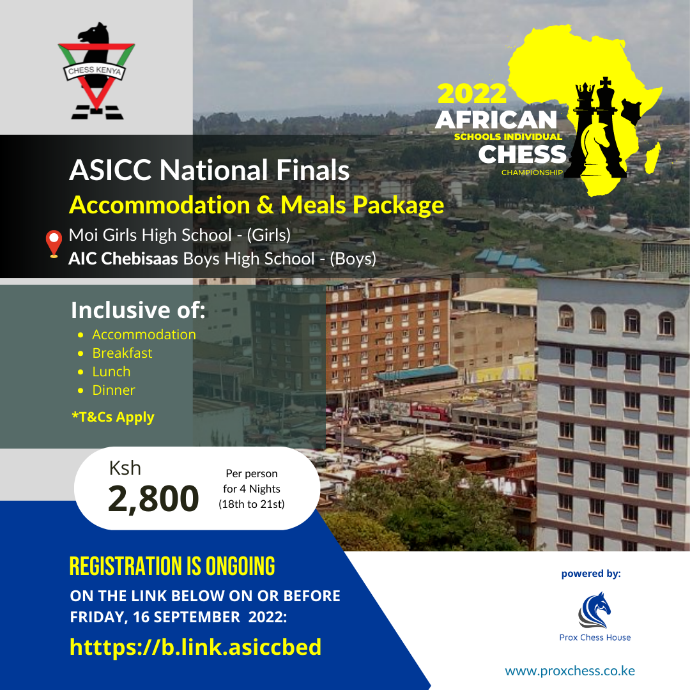 How to Register?