International Day of PWD Open Rapids Chess Championship 2023
Celebration of the International Day of PWD
Join us!
The 1st International Day of PWD Open Rapids Chess Championship 2023 is finally here! The event shall be held on 2nd Dec 2023 (Venue to be announced soon).
The event shall be Open to PWD players and most definitely a good opportunity for  players  to attend and get to have fun.
Then, when the dust settles, all that matters is who has the most points. Every year we invite our community, partners and players to come and meet us! It's the ideal event to get together and improve the game of chess....
Click the icon to chat on Whatsapp.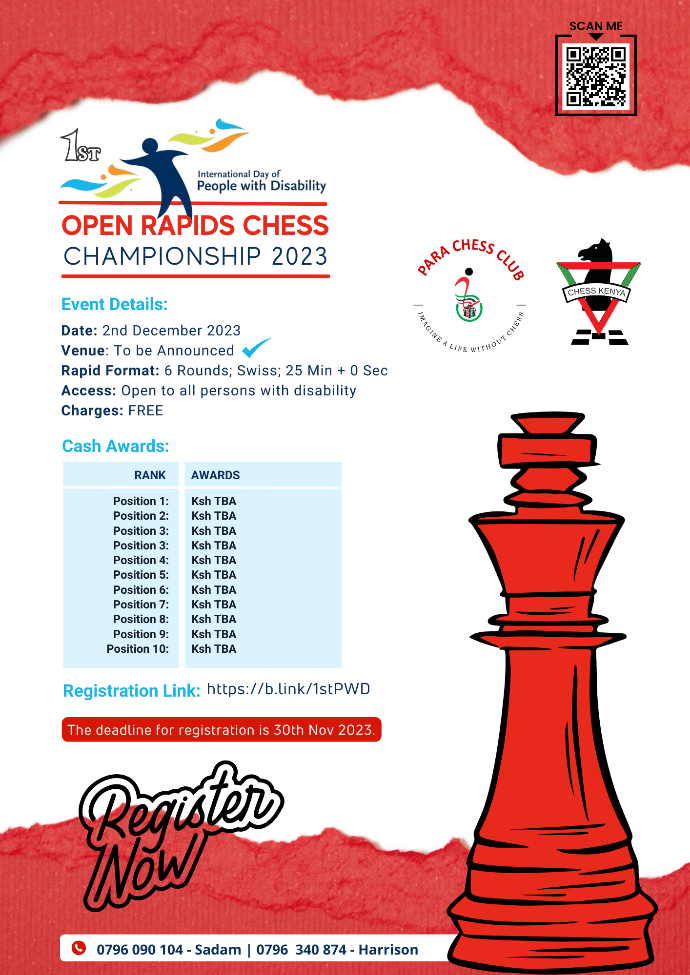 HAVING TROUBLE
WITH REGISTRATION?
WATCH THIS VIDEO