Laptop Clinic Open Junior Chess Championship 2022
Powered by: Elevetus Technologies Limited
Are you ready for an awesome juniors' event?!
The most amazing juniors chess event is finally here in Kenya and YES its open to every junior regardless of their chess level! There will be amazing prizes to be won and some amazing surprises for the participants promised by our sponsors to spice up the event. All participants shall be certified and shall experience some awesome time playing the game they love!

The event is scheduled to take place on 14 May 2022 between 8am and 5pm at the Sarit Expo Center, Arabuko Hall. 
Click the icon to chat on Whatsapp.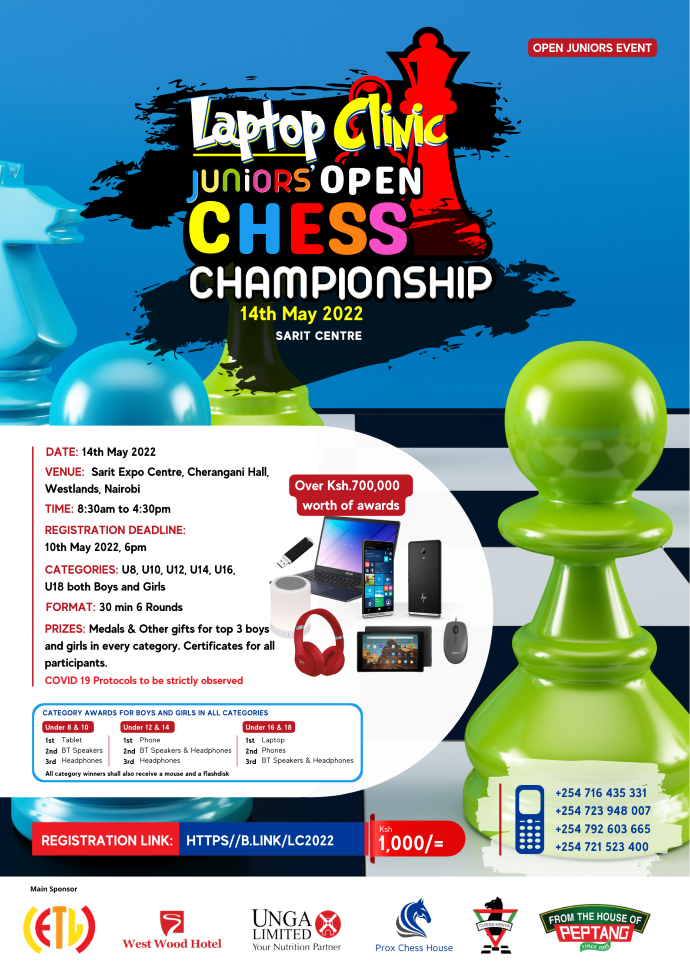 A Video On 
How to Register for Prox Events! 👇
Laptop Clinic Feature on KTN News 👇