The KNYCCC 2022 - Finals
KENYA NATIONAL YOUTH CHESS CHAMPIONSHIP & CADETS 2022
Join us!
Its time to choose our National Junior Chess Champions for 2022!
Chess Kenya Federation (CK) has the honor of inviting all juniors affiliated to Chess Kenya and who scored at least two points in the KNYCCC Regional qualifiers to participate in the 2022 Kenya National Youth & Cadets Chess Championships (KNYCCC). 
The event is scheduled to take place on 1st April 2022 to 6th April 2022. 
Click the icon to chat on Whatsapp.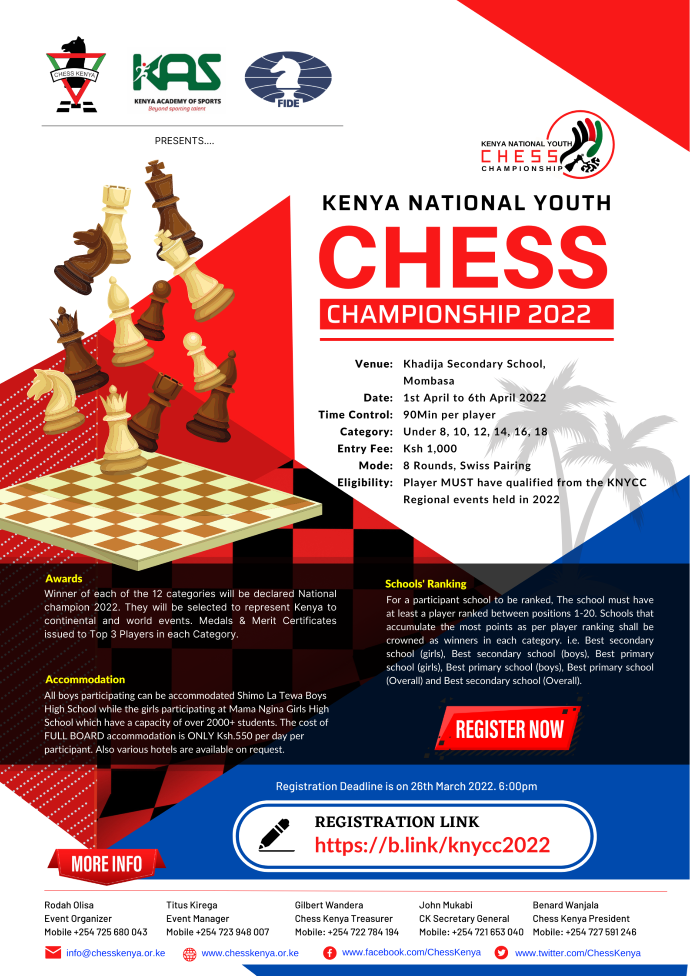 A Video On 


How to Register!