Standard Tournament Chess Set CB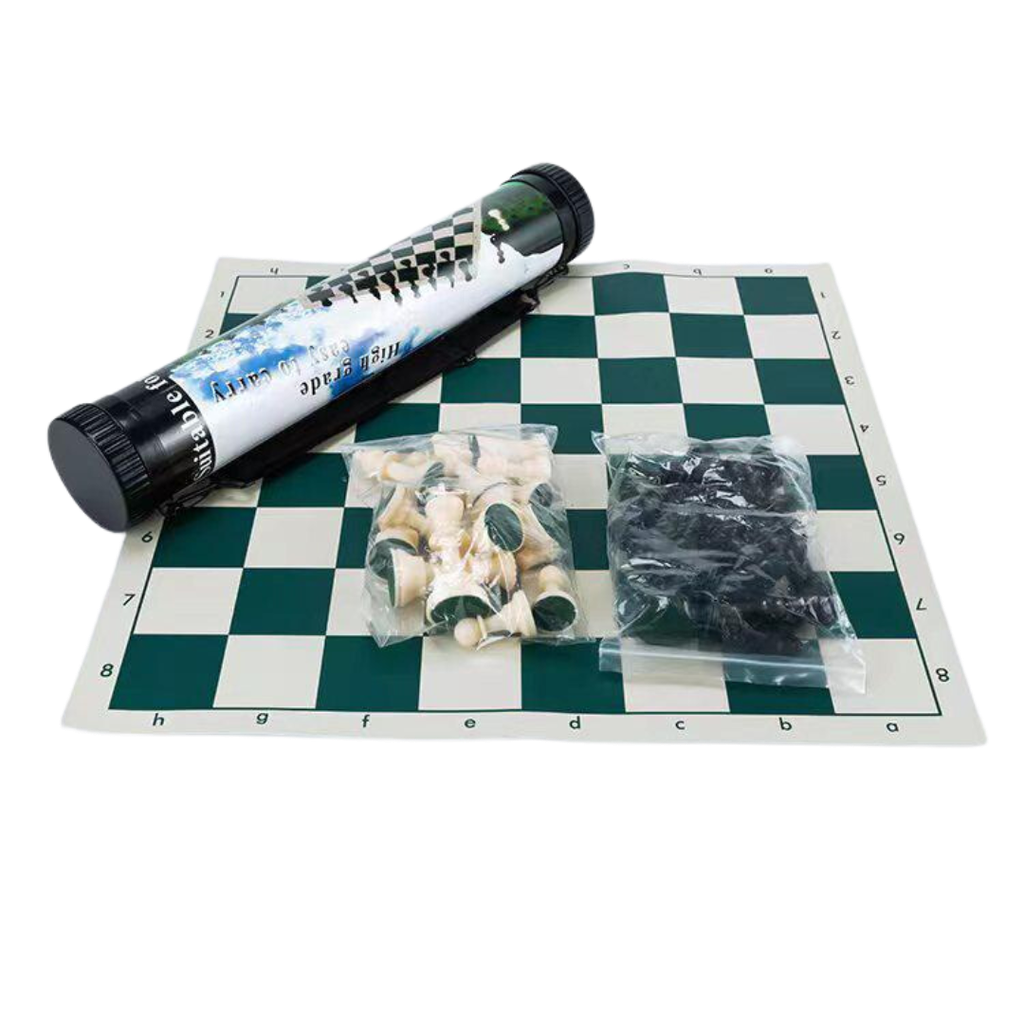 Standard Tournament Chess Set CB
---
Has 32 plastic pieces are unweighted with 9.7cm king height. The vinyl chess board is 50.5cm by 50.5cm. The chess set is of made of very good quality material and durable.
---
Terms and Conditions
Payment must be made before delivery is organized. Delivery charges are organized separately.
Prox Chess House Guarantee
Peace of Mind.

 When buying a chess set online, avoid all the hassle if unfortunate breaks or loss happens. Buying from Chess House gives you easy access to parts for many years so your set is always playable. In many cases parts are complimentary

Safe, Timely Arrival. 

Every order is thoughtfully packed for safe arrival. Plus, your delivery time is clear from order checkout all the way to your door.

Be delighted. 

Enjoy peace of mind with 90 day, no-hassle returns and easy access to our friendly, knowledgeable team.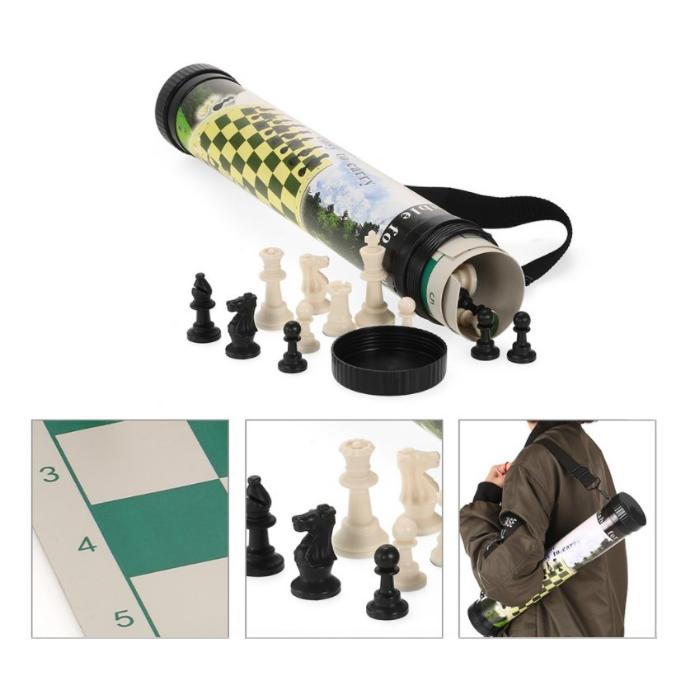 A high quality folding chess board covered with rugged PVC plastic, this traditional chessboard will tuck away neatly and never get wrinkled.This board is made to be folded twice so that. It is easy to carry anywhere.
The squares are perfect for chess pieces with Kings Base. Brand new chess sets perfect for club, tournament, blip, to analysis whatever you like.They are great for game analysis and are very convenient when playing in an area with limited space.
Traveling Portable Chess Game PU Chessboard Plastic Chess Pieces PVC Chess Cylinder Adjustable Length strap easy to carry. Stored in a tube w/ shoulder strap .easy carrying and light weight. Suitable for outdoor use. Roll up board made of artificial leather. An ideal gift for a family member or friend. High-Quality Raw Material. Rotating Screw Cap Design. Chess piece Bottom Stickers Flannel. High-Quality PU Chessboard. Adjustable Length Strap. Adapt to Different People, A Wide Range of Applications.