Chess Board Carrying Bags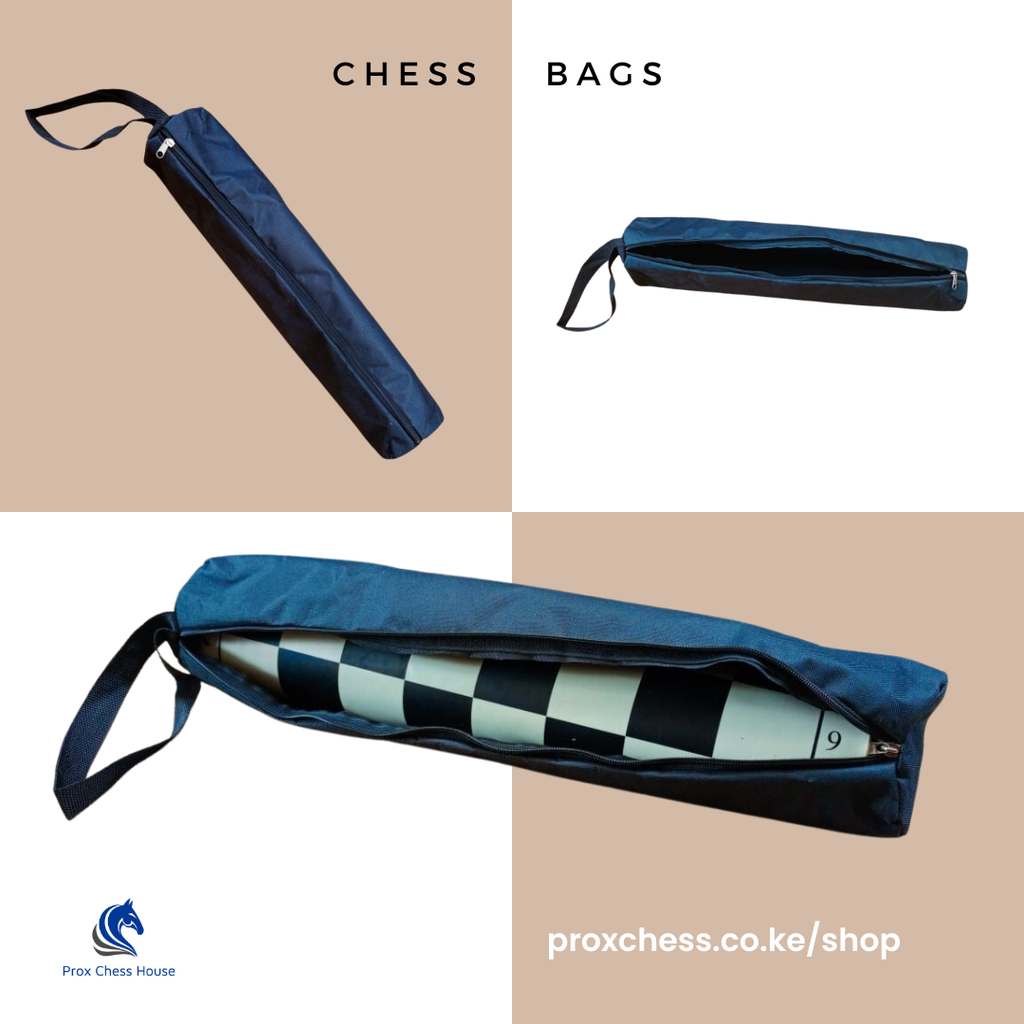 Chess Board Carrying Bags
---
The Archer's Chess Bag is a twist on the classic quiver that holds an archer's arrows as he sets off after wild game. This 21 x 6 inch canvas chess bag holds a set of basic pieces and a basic board. Throw it over your shoulder and you're ready to go. Good hunting!
---
Terms and Conditions
Payment must be made before delivery is organized. Delivery charges are organized separately.
Prox Chess House Guarantee
Peace of Mind.

 When buying a chess set online, avoid all the hassle if unfortunate breaks or loss happens. Buying from Chess House gives you easy access to parts for many years so your set is always playable. In many cases parts are complimentary

Safe, Timely Arrival. 

Every order is thoughtfully packed for safe arrival. Plus, your delivery time is clear from order checkout all the way to your door.

Be delighted. 

Enjoy peace of mind with 90 day, no-hassle returns and easy access to our friendly, knowledgeable team.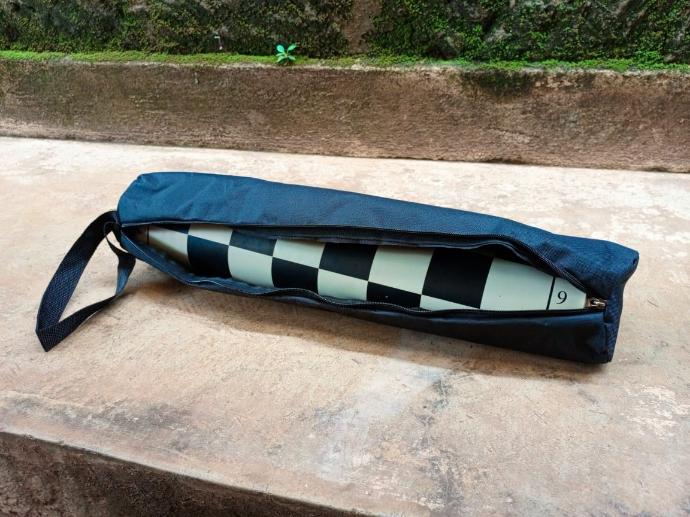 The Archer's Chess Bag is a twist on the classic quiver that holds an archer's arrows as he sets off after wild game. This 21 x 6 inch canvas chess bag holds a set of basic pieces and a basic board. Throw it over your shoulder and you're ready to go. Good hunting!

1. Nylon canvas bag with carrying handle.
2. This 21" x 6" bag holds a 20 inch board and a standard set of pieces