Standard Tournament Chess - Rubber Set
Standard Tournament Chess - Rubber Set
---
Has 32 plastic pieces are unweighted with 9.7cm king height. The rubber chess board is 51.5cm by 51.5cm. The chess set is of made of very good quality material and durable.
---
Terms and Conditions
Payment must be made before delivery is organized. Delivery charges are organized separately.
Prox Chess House Guarantee
Peace of Mind.

 When buying a chess set online, avoid all the hassle if unfortunate breaks or loss happens. Buying from Chess House gives you easy access to parts for many years so your set is always playable. In many cases parts are complimentary

Safe, Timely Arrival. 

Every order is thoughtfully packed for safe arrival. Plus, your delivery time is clear from order checkout all the way to your door.

Be delighted. 

Enjoy peace of mind with 90 day, no-hassle returns and easy access to our friendly, knowledgeable team.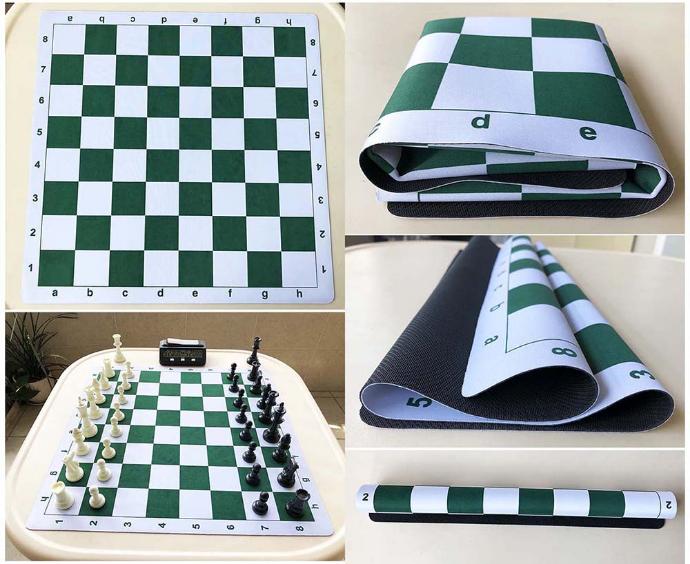 Made from a mousepad type material with a rubber backing, these boards are perfect for blitz games as they will not slide or move. The boards are also machine washable and notation all round ensures they meet all tournament standards.
Board size: 51.5cm x 51.5cm board with 5.5cm squares.